20 effective ideas to gain clients. (Part II)


20 EFFECTIVE IDEAS TO GAIN CLIENTS, ESPECIALLY FOR TRANSLATION COMPANIES AND FREELANCE TRANSLATORS.
PART II
It is very common the frustration in companies when they try to increase their sales and they do not get good results. In most cases, getting new clients is not an easy work and it takes time. So, knowing some advice is worth it and getting clients will be easier un poco mas sencilla.
In this article, we give you some advice that together with the previous post ((20 effective ideas to gain clients, especially for translation companies and freelance translators part one).), will help you to increase and gain clients, and consequently, your sales.
7) SHARE YOUR PRODUCT OR SERVICE IN INTEREST GROUPS
The appearance is important
A quick way to reach your potential clients is by offering your translation/interpretation services in interest groups. Suppose that you sell ES<>EN translation services, you will be interested in sharing it with foreign trade companies, hospitality industry, etc.
If you translate documents specially of one area (for example, law), you will be interested in sharing your services in interest groups and companies of that specific area.
The groups have a high power of segmentation, and they usually have a high participation from their members, so they are an ideal platform to share your services or information.
8) TAKE ADVANTAGE OF THE CALENDAR SPECIAL DATES
All seasons during the year have their tradition, and if we know how to take advantage of them, you could also increase your sales. Any action is good to attract the attention of the clients, from adapting the service to the season of the year to the communications.
The pre-summer time (they are excellent to offer translation services to restaurants, bars, etc). Christmas, Easter, or other holidays are also a very good time to take advantage.
If you are specialized in a specific area, an excellent opportunity is to know if that area has an annual/international congress and in which date they do it. If you know this, you could make a campaign before the congress so that all the possible companies that go to the congress consider you to get your services. If it is an international congress, it is possible that they need translation or interpretation services, video localization for presentations, etc. for example: ¨national and international congress in clinical psychology¨.
We recommend you to annually pick up the most important dates for your companyin a calendar so you can have a margin to work them well: design creativity, design some offer, make special announcements…
9) ASSISTANCE TO NETWORKING
Alliance makes the strength
In the first part of this post, we have already talked about networking as an activity inside the advantages of assisting to congresses of your area. However, the assistance to networking can be an independent activity of the congresses.
The networking objective is to increase the network of professional contacts.This creates business or employment opportunities. In other words, networking means developing a social circle.
Networking is a great opportunity to contact potential clients in a natural way without forcing uncomfortable moments, especially for those people who are not comfortable when they have to sell to possible clients. After all, we are translators, or we work with translation companies, we are not sellers.
Networking are events in which you can ¨enrich¨ yourself in different ways: for example, by acquiring new knowledge and exchanging experiences at a professional level. You also enrich your social circle, and of course, at a monetary level. ??
You can use networking online or offline. We recommend going to networking events personally if you have the possibility, as an experience. If you can go alone, it is even better, because it will force you to talk with other participants.
The actions that supplement the networking are the following:
Listen and learn from others.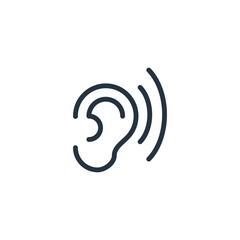 Meeting different investors, partners or collaborators.
Reinforce the work relation.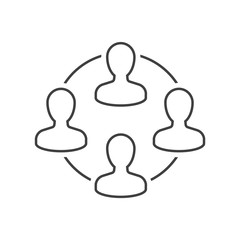 Networking is something we will see in another post.
10) SPONSOR EVENTS WHERE YOUR TARGET ATTENDS
You can get a great publicity for your brand if you sponsor these events.You can check if your services fit with the events assistants, so that you can make this collaboration profitable. If you can also set up a stand in these events, it will allow you to be in direct contact with your possible clients, and you will also know that the people that go to your stand may be possible clients interested in your services. By doing this, the contact with them will be natural and comfortable.
When you sponsor an event, we recommend to prepare special discounts for the assistants, and before the event, you could advertise the sponsorship for the possible assistants through the social media, marketing email, or you could include it in your web page. We also recommend talking about this with your actual clients. If your clients know that you do this kind of thing, it will reinforce the image that they have about you, so this will allow you to gain the customer loyalty or increase your sales with these clients.
After the event, you could carry out campaigns in which you sponsor discounts for the assistants.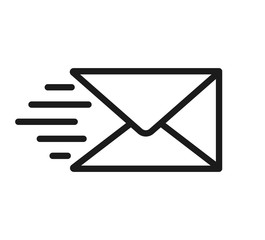 If you have been in an event with a stand, you will be able to carry out email campaigns with the ¨leads¨ you got in the event.
-------------------------------------------------------------------------------------------------------------------------------------------------------------------------------------------------
In all cases, we always recommend tracking all the commercial actions that you make. By doing this, you could detect the ones that work to reinforce them, and which ones do not work, so you could check and improve them (or you could simply not use them).
To track all the commercial actions, we recommend having CRM tools and detecting the good things and measuring the results. The best thing is that that tool is fully connected with your project and invoice manager, so you could automatically measure the results with the real sales.
You could connect all the processes of your company including the CRM to manage the commercial actions that you make with Gespoint Translator. If you want to know more about Gespoint click here: SEE + INFO