20 effective ideas to gain clients. (Part IV)


20 EFFECTIVE IDEAS TO GAIN CLIENTS, ESPECIALLY FOR TRANSLATION COMPANIES AND FREELANCE TRANSLATORS.
PART IV AND THE LAST ONE
Gaining new clients is a very exhausting job, but when you do it, it is very gratifying. When we take communicative and/or marketing actions, they don´t always have a quick result and most of the time the result comes in the long or short term. That´s why we have to take them as our corporate lifestyle, that is to say, to take this kind of action like any other daily process of the company. The knowledge, the new ideas and the new clients come by working these actions and checking the results.
In this article, we give you some advice that together with the previous posts,(20 effective ideas…Part I, 20 effective ideas…Part II and 20 effective ideas…Part III)will help you to increase clients, and consequently, your sales.
16) TAKE CARE OF YOUR WEB PAGE
Your stand to the world
Your web page will be your online stand where the clients will find and know about you, your company, and your services. You could increase your sales by taking care of your web and making easier the work for the users... You can use:
A good index to find the information easier.

Pop-ups draw the attention of the user, and you can help the user to buy or ask for information and offer them discounts.

And if you can add the comments of the clients, that will give confidence to a possible client that does not know you yet.
17) MAKE SPECIFIC ANNOUNCEMENTS IN GOOGLE
You could use Google Ads so that your potential clients could find you quickly and above your competitors.
Although this option seems simple (you have to analyze which keywords you want to position, and the investment you have to make to appear in the first position), actually it is not, especially because you have to invest money in it, and you will want to invest it well to obtain the expected results.
On the one hand, it is an excellent platform for possible clients to find your services, but on the other hand, it is a tool that has a lot of functions, metrics and information. This can be complex and you can not take advantage of it all because of the cost it takes (time and money). We recommend having some previous course (free or paid) before entering the Google Ads world.
18) MAKE ADVERTISING CAMPAIGNS ON SOCIAL MEDIA
Make yourself seen
Even though Instagram and Tik Tok are the social media with the most growth globally, before investing time (and above all: money) by making campaigns in social media, you have to know which is your public and which social media they use.
For example: If your possible clients are companies from the ceramic area, you may find them on LinkedIn, and maybe they do not use Tik Tok or Facebook.
If you make campaigns on these social media and you divide your target public, you will reach possible clients very fast. However, it is not easy to make campaigns in Ads, as we said before because it is necessary to know your platform and how you divide it. So, you may need the support of an agency.
19) PROMOTE THE LOYALTY
It is easier to keep the clients rather than to make new clients.
So, take care of them!
One of the most common methods used is the Reward Point Program in the translation services, and you could use it. When the client hires your translation services, he/she will add points to his/her accounts, and then he/she could exchange them. They could exchange them for money, so they have a discount on the next purchase, or for services. In this last case, they will have to wait up to get the necessary number of points.
Our experience tells us that the first option is worth it, because the client has control over his/her points, and he/she could exchange them whenever they want.
20) SELL MORE TO YOUR CURRENT CLIENTS
Know them and fulfill their needs
All the current clients have the same value as a company, but each company is economically different.
You have to classify your clients according to their turnover and potential purchase in the future to improve your client's portfolio. The turnover will allow you to identify who are your best clients, so you can develop specific strategies to promote them, take care of them and not allow that the competence seduces them.
Detecting the potential purchase that each current client has is the key to offering them what they need without having to look for clients outside. If it is a current client, this job will be easier for you, and you will reach them before your competence to offer them the service they need because you have two very potential tools: ¨The knowledge and the confidence of the client¨.
But, how do you classify that potential? You could do it by analyzing his/her purchases, checking how much they invest in services of our area, and not only what they consume in our company, which other services we could offer them that are complementary to the ones he already consumes, their turnover and their potential to grow in the future…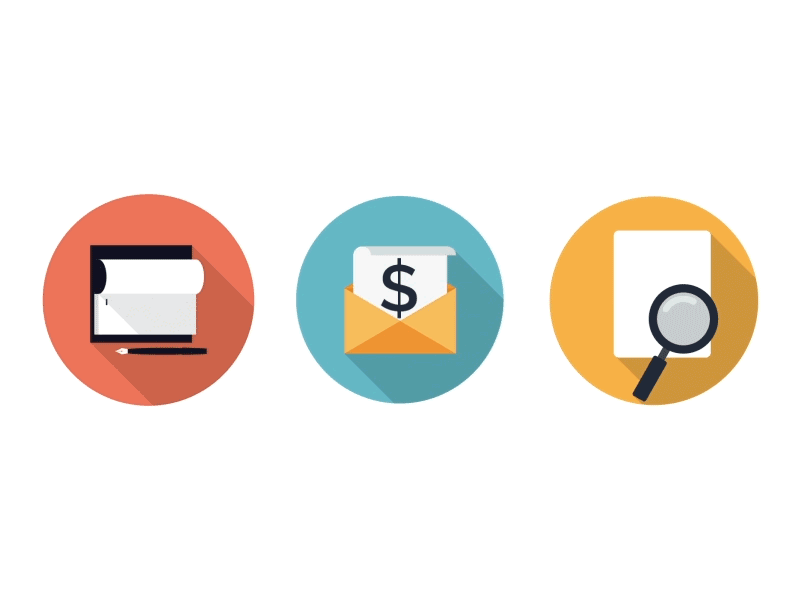 All this will give us an idea of the real purchase capacity of our services to design strategies that help them to offer the services that they are interested in. In this analysis, you do not have to forget to join both databases (the ones that buy the most, and the most potential ones) to detect the ones that you have a short reach and a lot of potential sales. We are more interested in the last ones to try to increase the sales. If they increase their billing, you could try to increase its purchase frequency with special discounts for them, or you could sell them a higher-quality and value service.
Do not forget to be in constant touch with your clients to detect new needs they may have. The other option is to look for partners that we do not compete with and that have services we could offer to our clients. These needs can bring new sales opportunities to a public with which we have a more valuable relationship.
-------------------------------------------------------------------------------------------------------------------------------------------------------------------------------------------------
In all cases, we always recommend tracking all the commercial actions that you make. By doing this, you could detect the ones that work to reinforce them, and which ones do not work, so you could check and improve them (or you could simply not use them).
To track all the commercial actions, we recommend having CRM tools and detecting the good things and measuring the results. The best thing is that that tool is fully connected with your project and invoice manager, so you could automatically measure the results with the real sales.
You could connect all the processes of your company including the CRM to manage the commercial actions that you make with Gespoint Translator. If you want to know more about Gespoint click here: SEE + INFO